Design is our Art, but LISTENING is our TRADEMARK
Perfect Touch Interiors strives to make your design experience extraordinary.  Now located in Lincoln, we aim to make the the custom design process as stress-free as possible, while providing you access to a wide range of products. With a combined design experience spanning over 30 years we are committed to providing exceptional customer service through our knowledgeable and dedicated staff. Our success has been built on our sincere desire to assist our clients in making design choices that reflect their specific needs, life style, and budget.
LET'S GET TOGETHER!
From southern Massachusetts, Rhode Island to Connecticut, our focus is on YOU! As our top priority, we understand how valuable your time is so schedule your appointment for an in-home (or office) visit and we will bring you the latest home/office decor products, fabric samples, and design ideas to view in the comfort of your own home or office. We are available by Appointment Only in our Lincoln studio to browse fabric books, window treatment styles, wall covering, lighting, flooring samples, and much more! Our best designs evolve from inside your home or office so call to schedule your in-home / in-office consult at 401-944-4440.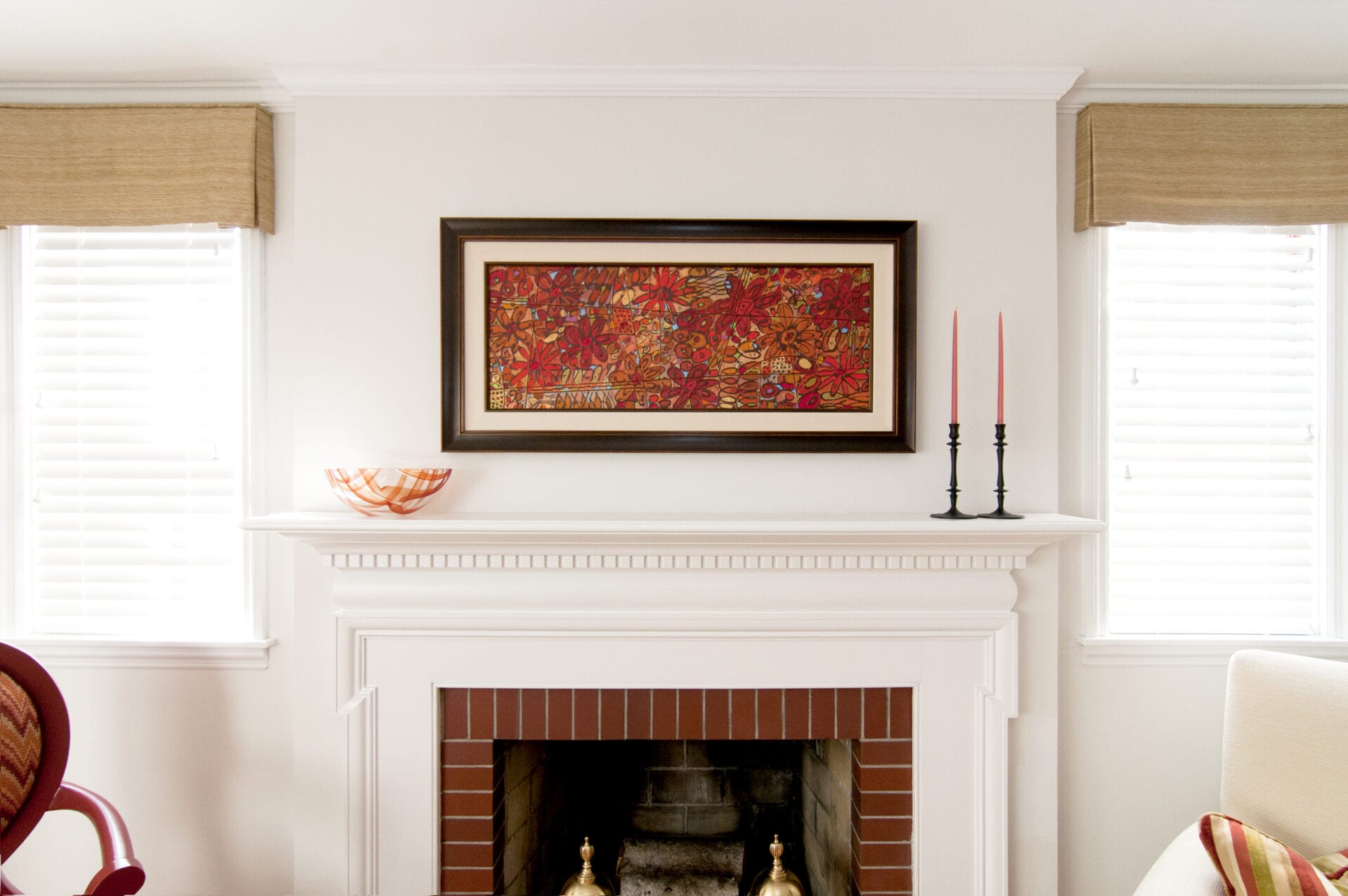 Design and Consultation Services
Our expert team will help you make the right design choices throughout your project by listening to your needs. Whether you are looking to update a single room or undertaking a complete home or commercial/office makeover or renovation project, we can help you make the right design selections. No matter how small or large, we can assist you to realize your vision.
We offer 1-2 hour in-home paint and/or furniture layout consultations, window treatment, blind and custom bedding measuring services for complete design services with fees tailored to your specific needs. Our goal is to give you the most value and services for your dollars!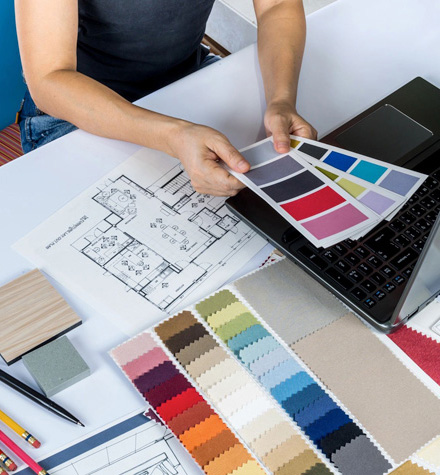 Project Management
Our designers are not only experienced in design but also in overseeing and coordinating all interior aspects with architectural, lighting, engineering, specialty designers, subcontractors and builders to facilitate a complete interior package from inception to completion.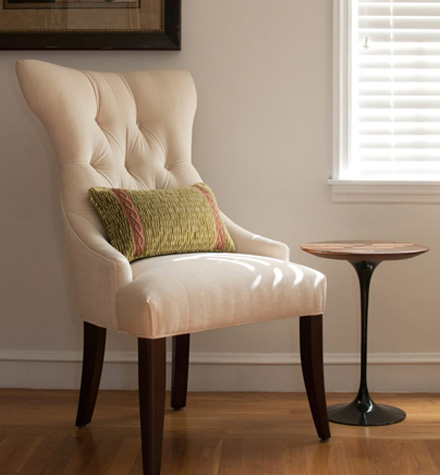 Design Tools
Perfect Touch Interiors has extensive interior decorating resources and samples to create your designs, including designer fabric samples, custom window treatments styles, hardware, blinds, custom bedding, furniture, lighting, flooring, home accessories, and wall coverings to fit your budget.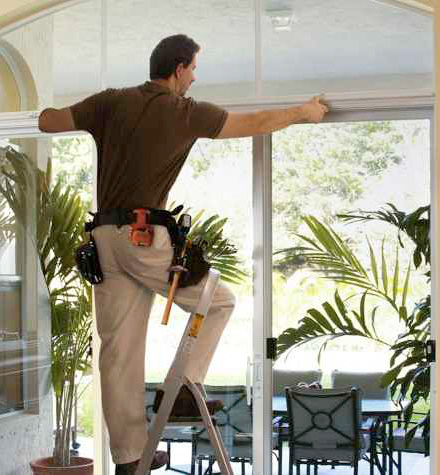 Installation Services
Perfect Touch Interiors uses only certified and experienced window treatment and closet installers, which means you can count on perfection from conception to installation.
Design Process and Inspiration
Design is a process. Planning and executing a redesign or a new design can be overwhelming and time consuming. Is the color right? Is the style right? Do all the pieces I have or want to buy work together? These are the basic challenges many people find themselves needing the answers to. We are here for you! Our experience allows us to streamline and guide you in this process and provide you with a vast amount of resources and expertise to achieve your design goals in a timely manner.
We approach every project, big or small, the same way; we listen to your needs. Once we have established your specific needs, we develop a plan that will best meet those needs both design and cost wise. We draw our inspiration from your style, your favorite color, your favorite piece of furniture, accessory or vision, and develop it into a complete design including paint colors, fabrics for upholstery, bedding, drapes, window treatments, and furnishings to finishes, lighting, rugs, and accessories. We can source furniture from vendors and retailers or we can build it custom. We are here to help you!